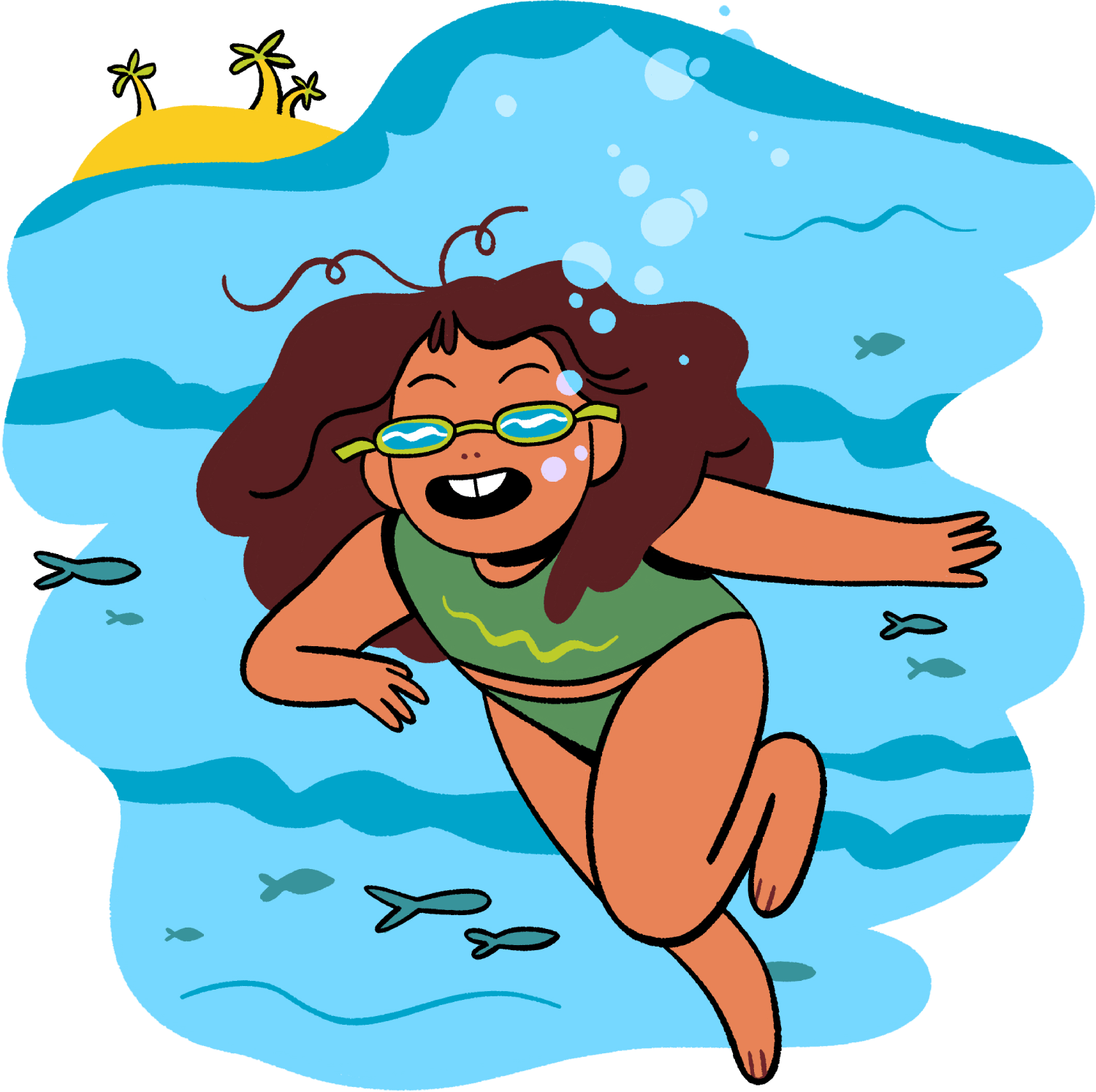 Participants will receive a camp t-shirt, personalized certificate of completion, and photo.
Lunch
The lunch period occurs from 12-1 p.m. Campers who are not enrolled for morning and afternoon classes may make arrangements to stay for the lunch period by signing up for Before or After Care, depending on which class they are taking. All campers participating in the lunch period must bring their lunch in a container that is safe and appropriate for non-refrigerated storage.
Awards Ceremony
Each week is capped off with an awards ceremony. Participants receive a certificate for completion of their class and a photo of them participating. Awards for Sportsmanship and Most Improved are presented for each class.
Boathouse
Most classes occur in the protected waters of Frenchman Creek, adjacent to the Wallace Boathouse and Eckerd College Waterfront facilities. Advanced classes expand into the open waters of Boca Ciega Bay, adjacent to the college.
All watersports equipment and instructional supplies provided.
Life jackets provided – Always worn when on the water and on the docks.
Each class supervised by instructor in safety boat.
All boats equipped with required safety gear.
All instructors certified in CPR and First Aid.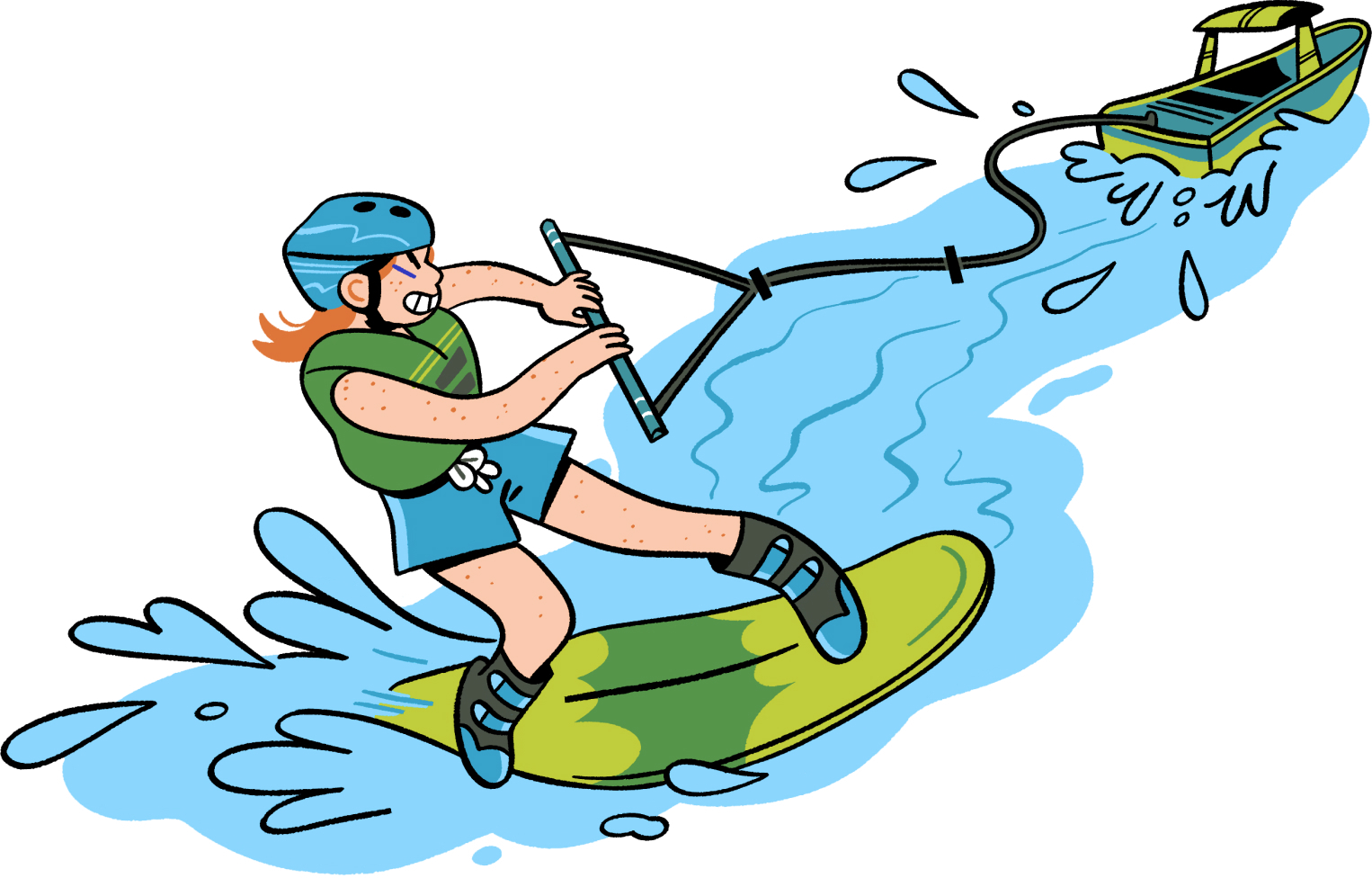 Sign this summer's waiver here:
Waiver
All participants must have a liability waiver submitted on their behalf, one per participant.
To avoid submitting multiple waivers, please date the waiver from June 5, 2023 to July 28, 2023.
The box labeled "undersigned" refers to the signing parent or guardian, while the box labeled "name of participant" refers to the participating child.
Each page of the waiver includes one or more boxes that must be checked in order to submit.
Cancellation/Refund Policy
No Refunds – Registrations cancelled after 5pm on the Thursday before the start of camp.
No Refunds – Changes to camp participation after 5pm on the Thursday before the start of camp.
A $75 Administrative Fee will be charged for changing or cancelling registrations prior to the Thursday before start of camp.
Eckerd College reserves the right to cancel classes that have not met the minimum enrollment. If we cancel a class, your payment will be fully refunded.
Requests for full refunds due to injury or illness must be accompanied by a physician's written verification of date and type of injury or illness. This verification must be received no later than one week after the missed class.
If your class is cancelled at any point due to a COVID related incident, your payment will be fully or partially refunded based on the portion of the class missed.
Classes are held rain or shine. If the weather makes on-water practice impractical, students will participate in classroom instruction and other land activities. However, persistent inclement weather may result in class cancellations and prorated refunds will be given for days of class lost. Make-up sessions of on-water practice are not offered.
Classes may be cancelled if a tropical storm or hurricane is in the area. In this situation, pro-rated refunds will be given for days of class lost.
All students must be able to swim.
All students must wear proper footwear at all times, both on land and on the water. Flip flops are not acceptable. Water shoes are preferred but sneakers or any closed toed shoes that fit securely to the foot with a backstrap will suffice.
All students must wear their life jackets while on the water and on the docks.
Students are expected to follow the directions of their instructors at all times.
All students are expected to work together during class set-up and breakdown. This includes rigging and derigging boats and equipment, and clean-up of supplies used in class. Students should not arrive late or leave early unless prior arrangements are made with the instructor.
To ensure an enjoyable experience for all, student behavior is closely monitored during classes. Behavioral problems are addressed immediately in class with the intention of coaching students through situations and avoiding future conflicts. If problems persist, a camp supervisor will meet with the parents to develop a solution. There will be no refunds given for students removed from class due to behavioral problems.
As stated, each student receives a photo of them participating in their class. These photos may be used in advertising or literature developed to promote the summer camp. By agreeing to these policies, you are indicating that you are giving Eckerd College permission to use photos of your student in class.
A limited number of class scholarships are available each summer, and we receive many more requests than what we have available.
If you are interested in applying for a scholarship, please submit an email to wfprograms@eckerd.edu, indicating the following:
Class Requested
Age of Student
Support information of why you are making the request
Scholarships are available for:
Sailing Fun & Skills
Exploring Marine Life
Little Mariners Watersports
Applications must be received by April 23, 2023. Decisions will be finalized by May 1, 2023 and recipients will be notified.